Mollierdiagram
Mollier Diagram Pro is an easy to use mollier diagram with which you can make calculations of air treatment processes. Please feel free to download :
Trial version of Mollier diagram Pro
And find out how it can assist you in your day-to-day work. Mollier diagram Pro is available through the following options: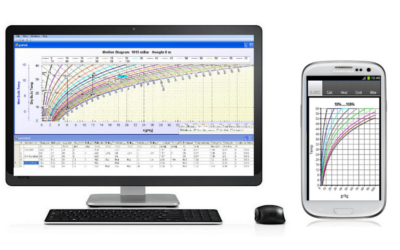 About the Mollier Chart Diagram
In the graph below you find an example of a chart plotting the Mollier Diagram. This is a simple interactive version to understand the basic. Just click two times on the graphic on the colored lines and then on the Button Draw Line.
© piettadema@gmail.com 2019
2022 ! New Version Mollier Hvac Simulation Combination of :
Trial version of Mollier Hvac Simulation demo
Mollier Diagram ,Calculator,Air Units Hvac Simply Lit
20 samples of Models
You can change parameters
Flow,Temperature,Humidity etc. Of the Models !
Explanation how Mollier Hvac Simulation works. Click on one of the underlying items to open a model: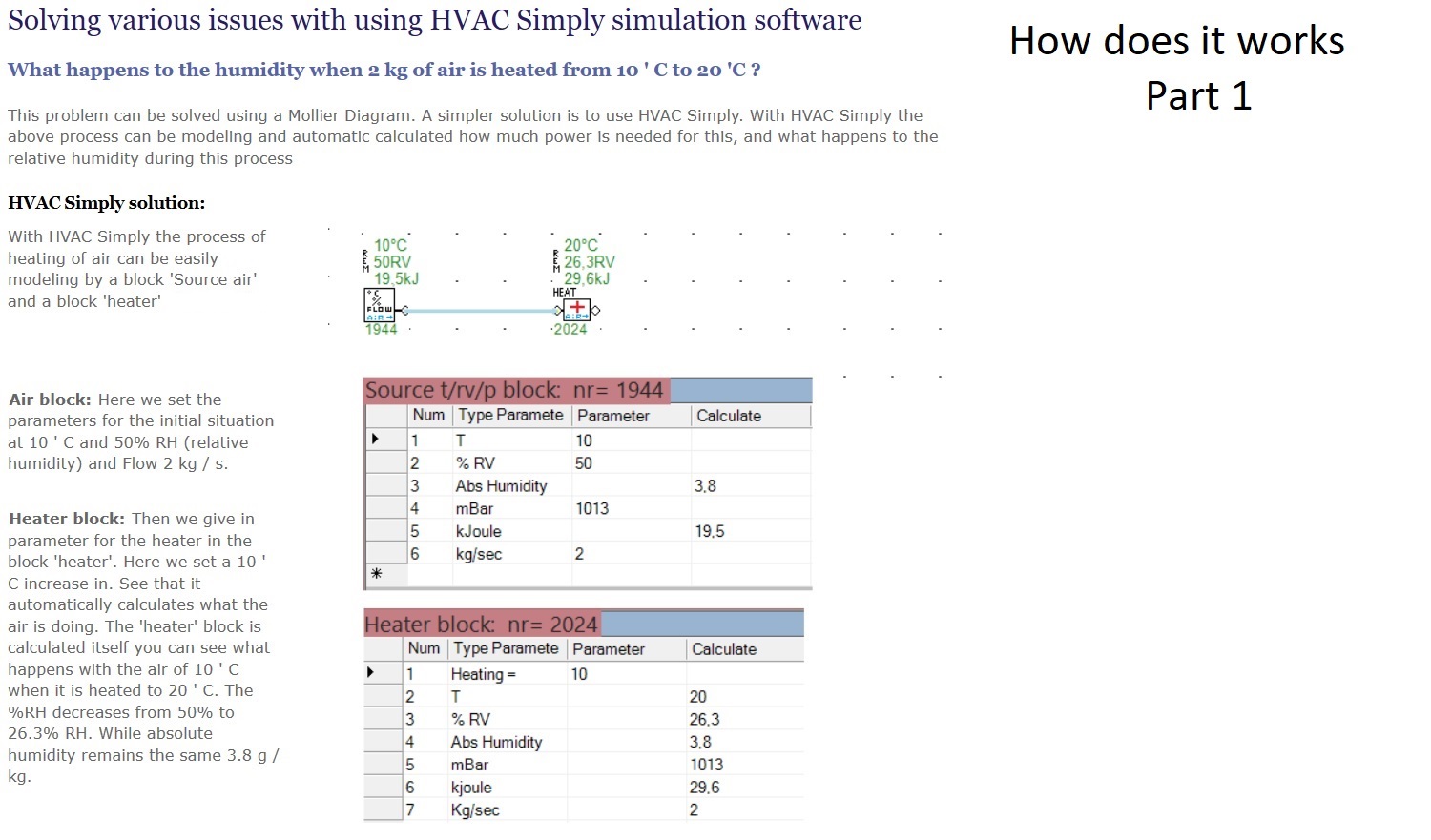 If you like to made models from the start then click on the link
Hvac_Simply